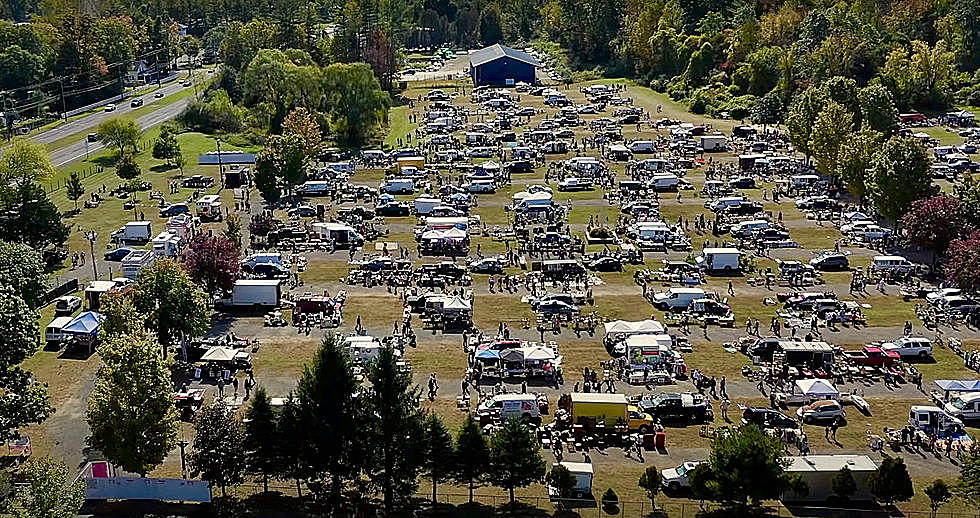 Connecticut's Elephant's Trunk Flea Market: An Amazing All Day Adventure
Elephant Trunk's FB Page...
Looking for that unique collectible? Connecticut's iconic Elephant's Trunk Flea Market is open!
If you've never been, the Elephant's Trunk Flea Market on Route 7 in southern New Milford is a must-visit. This one-of-a-kind legendary flea market has been ranked #1 by the websites Travel Safe and Trip Advisor.
The Elephant's Trunk debuted in 1976 with 15 vendors, and now, on a typical Sunday, over 500 vendors treat the crowds of people to a truly authentic experience. Since 1976, treasure hunters, antique collectors, farmers, foodies, deal seekers, and entrepreneurs of all kinds have flocked to the famous Elephant's Trunk Flea Market in New Milford every Sunday from April through.
FYI, dogs are not allowed at Elephant's Trunk, and my advice is to arrive as early as possible to avoid crowds later in the afternoon. For hours and ticket sales, click etflea.com. To show you a sample of what to expect, check out this YouTube video produced by Afternoon In Connecticut.
The Legendary 'Elephant's Trunk Flea Market' 2023
The Bridgewater Country Fair is Back and Here's Why You Should Go...
10 of the Best Places in Connecticut to Enjoy a Juicy Hot Dog