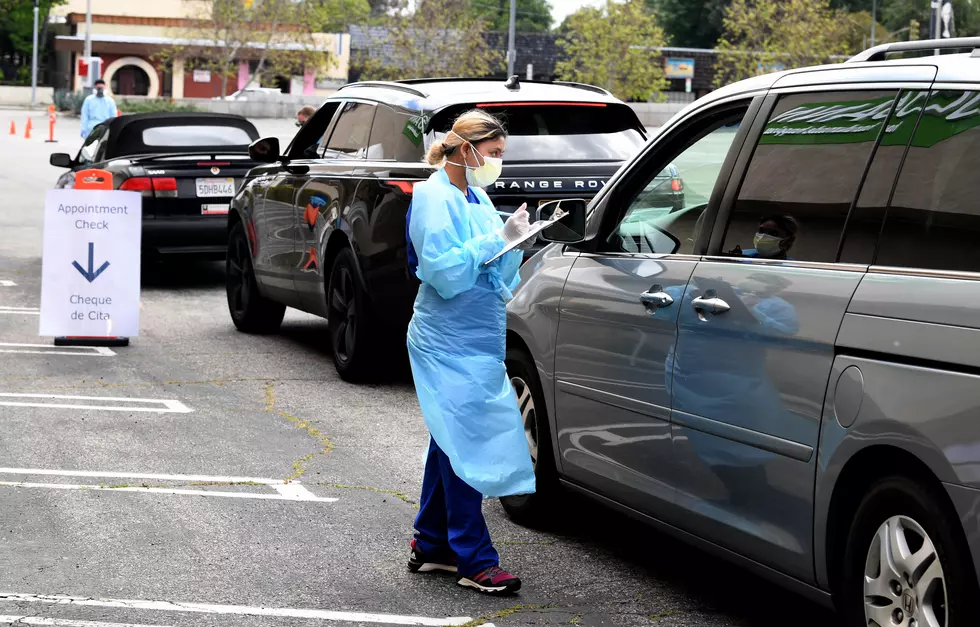 Connecticut Announces the Opening of First 'Rapid' COVID-19 Testing Location
Getty Images
Connecticut now has its first "rapid COVID-19 testing site" in New Haven.
WFSB-TV has reported that CVS Health and the State of Connecticut have been working in tandem to open up this drive through testing site located at the former Gateway Community College parking lot at 60 Sargent Dr. in New Haven. These are the requirements that will make you eligible to be tested.
A doctor's order is required to be tested for the Coronavirus, according to WFSB-TV.
You must register online and schedule a time slot. Click here to register.
Patients will be required to wait in their vehicles with windows up.
Walk-up testing will not be allowed.
Anyone who does not have an appointment will NOT be tested.
Testing is open to individuals who are experiencing specific COVID-19 symptoms and risk factors, as defined by the Centers for Disease Control. (CDC) The process from start to finish should take approximately 30 minutes.
After you have been tested, you will be instructed to drive over to Jordan's Furniture parking lot to wait for your results. Whether you test positive or negative, you will leave with a specific set of instructions.