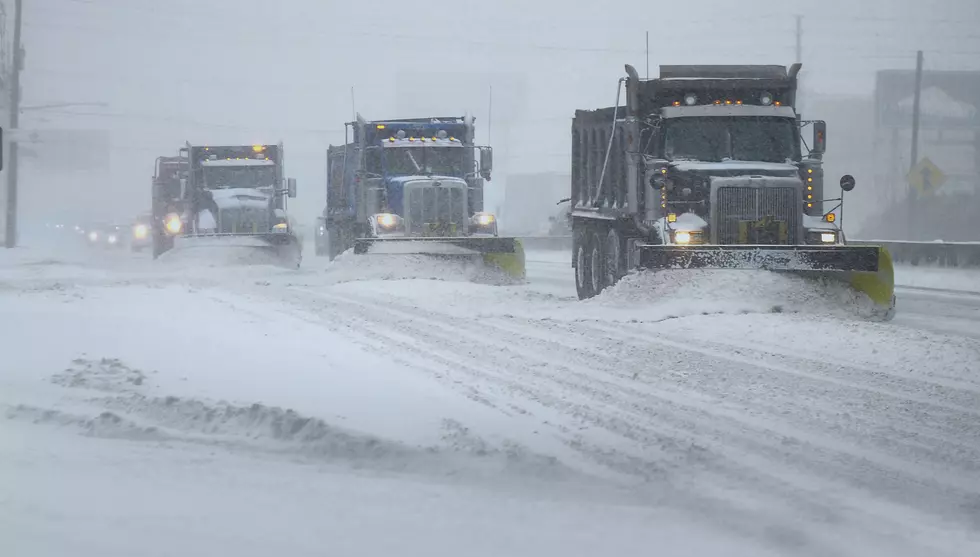 Connecticut and New York Could See Another Big Snow Storm Sunday
Getty Images
Just when you thought it was safe to put the snow blowers away for awhile, we could be bracing for another big snow storm Sunday into Monday.
It still may be too early to call, but some weather sources are saying there's a possibility for another big snow maker to hit our area Sunday into Monday.
Right now, there are a number of different scenarios that could determine if we get pounded again with a significant amount of snow and forecasters are saying it may take a few more days for a weather pattern to take shape that could produce another Nor'easter.
Now I know what you're thinking. Not again! But if conditions are right, then many of us may have to start dealing with more snow starting sometime on Super Bowl Sunday.
According to AccuWeather.com, there are currently two scenarios. One that could bring heavy snow to Greater Danbury, Dutchess and Putnam Counties, and the other would just give us some light snow.
We talked to our Chief Meteorologist Bill Jacquemin about the possibility of another storm slamming into the region, but Bill isn't certain it will amount to all that much. "There will be a front coming through tomorrow (Friday) with rain and snow showers, and that's going to dictate how much colder air will build in." Jacquemin said. "If there's not a lot of cold air, then more moisture will get a chance to build and that's kind of what it looks like right now. It doesn't look like it will give us a lot of snow, but Sunday is still far away when you talk in meteorology terms. We still have one system to move through before that other system,  and I have a tough time forecasting ahead of another system that might affect us."
Jacquemin did offer an early prediction. "What looks like might happen is there will be enough cold air to produce some rain and snow on Friday, then it gets colder on Saturday, but not drastically colder, so by Sunday the moisture will be there. However, most of it looks like it will stay off to the south. At this point the amount of snow we could see may be in the range of 2-4 inches."
Jacquemin did say he will be keeping a close eye on the system, and it's all about the timing at this point, so stay tuned.
Enter your number to get our free mobile app
KEEP READING: Get answers to 51 of the most frequently asked weather questions...