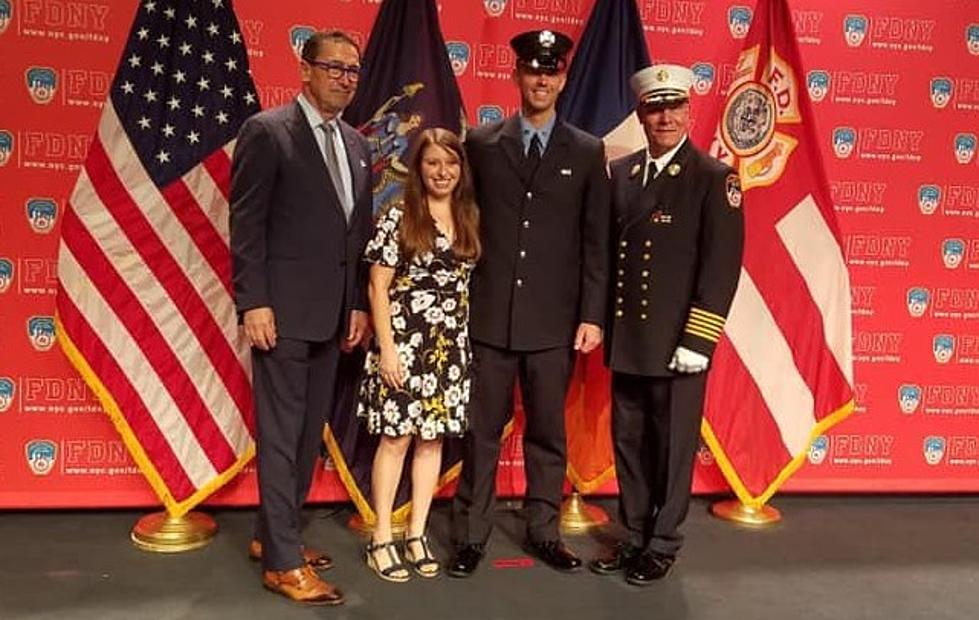 Brookfield Native and Volunteer Becomes FDNY Firefighter
Brookfield Candlewood Company Facebook Image
He grew up in Brookfield, and like many young children, had the dream of one day becoming a full-time firefighter. Now, that dream has become a reality for James Branson.
Branson got his on the job training as a volunteer for Brookfield's Candlewood Company, where he spent several years as a firefighter, an EMT, and a paramedic.
According to a press release issued by the Brookfield Fire Department, while James was a member of Candlewood Company, he enlisted in the military and became a Corpsman in the U.S. Navy proudly serving his country. Serving and protecting seems to be a pattern in his life. Before he got the call to join the FDNY, he was also fireman in Westport.
Then, on Tuesday (September 24) James walked with three hundred other fellow Probationary Firefighters during the graduation ceremony for the FDNY.
This was also the class that saw the largest amount of legacy graduates, 21 legacies, whose fathers gave their lives protecting New York City and 16 women, the second largest group in FDNY history all graduated with James. Thirteen of those legacies lost Fathers during the attacks on 9/11.
We wish James all the best, thank him for his service, and join Candlewood Company in wishing him a long, happy, and healthy career with the FDNY. Stay safe James!