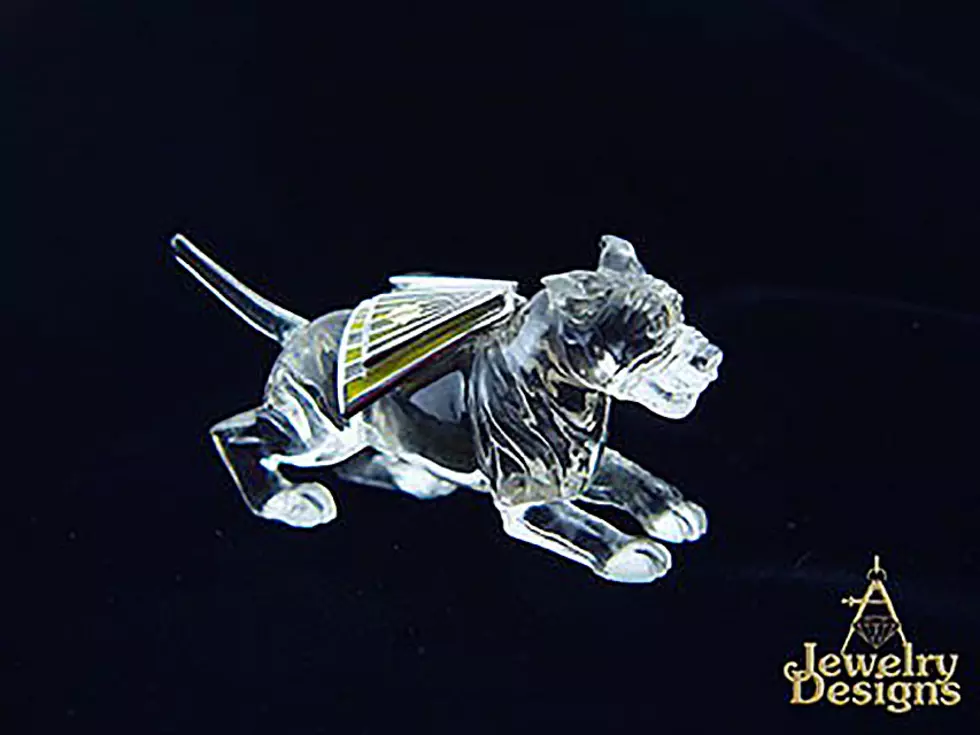 Book With Danbury Ties Touts Treasures Hidden All Over U.S.
Jewelry Designs
In a casual conversation this past weekend, my ride or die asked me if I ever heard of a book called A Treasure's Trove, she recalled fondly that it was an awesome book that literally had, hidden within its pages, the location of 14 secret treasures that were strewn throughout parks in the United States.  It sounded pretty fascinating to me in an "Indiana Jones" kinda way, so I checked my browser and found out this amazing story actually has Danbury ties.
First, a little about the story itself.  The 2005 New York Times bestselling book A Treasure's Trove was written by Michael Stadther.  According to his Memoriam, "he was inspired to write the book because he loved digging for buried treasures as a little boy." He spent eight years writing and illustrating his first book with intricate pictures that hid clues and led his readers, called "Trovers," on a real-life treasure hunt.
He wanted to create a story that inspired parents and children to read together and collaborate to find the twelve hidden gold tokens. He traveled to various state parks across the country to hide the twelve tokens. Each token was redeemable for a jewel that Michael designed himself. After all the tokens were found, he published Official Solution Book to A Treasure's Trove which explained the various clues within the book, and how he hid the tokens.
Some of the Treasure's Trove jewels were original pieces, including a 19th-century Russian grasshopper, a snail, and a ladybug. Another jewel, representing the villain Rusful, was an uncut black diamond. What I read next, I certainly wasn't expecting.  It turns out that the rest of the jewels were made by Robert Q. Underhill of Jewelry Designs in Danbury, Connecticut!  He was commissioned after Stadther noticed a hummingbird brooch in his shop while looking for a gift for his wife.
Jewelry Designs, a $700 start-up founded by Robert Underhill and his new wife, gemologist Karen, has been a Danbury and nationwide leader in fine jewelry since 1980. It's not a surprise Stadther commissioned Underhill to create the Treasure Trove Collection. Check out the pics and see for yourself. Take a look at the jewelry of  A Treasure's Trove and where they were found.
The Jewelry of A Treasure's Trove And Where They Were Found
A Treasure's Trove is a book that offered clues to the location of hidden tokens throughout the United States. The book has ties to Danbury, Connecticut, and Robert Underhill, the founder of Jewelry Designs and maker of most of the jewelry featured. The tokens were hidden from sea to shining sea from Swanny City Park in Moab, Utah to Ricketts Glen State Park in Pennsylvania.
Your Guide to Greater Danbury Farmers Markets for 2022
A look at 10 Farmers Markets in the Greater Danbury area.
New Milford Man' s Chilling Texas Chainsaw Massacre Truck Seen in Monroe
This past weekend's (6/4/22) Barnum Festival in Monroe, CT was a success by anyone's measure. It was a place to go see classic cars of all kinds, have some food and see live music. In that sea of automobile madness was a terrifying thing. There was a vehicle with a recognizable and chilling theme, the Texas Chainsaw Massacre Truck. I spoke to the truck's owner Sam Gentile from New Milford, to find out how this came together, and why.