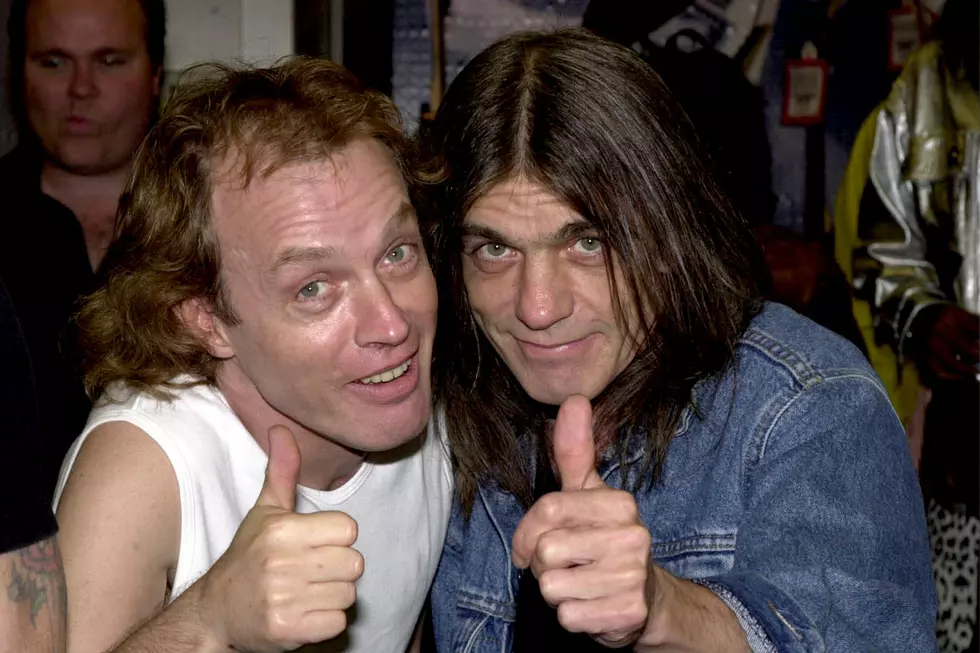 Report: New AC/DC Album to Be Built Around Unused Malcolm Young Guitar Tracks
Getty Images
There still has yet to be any official word that AC/DC are working on a new album, however a curious piece of information is leaking out. A new report is saying that the songs were written by Angus and Malcolm Young years ago, and that the recordings feature Malcolm, who passed away in 2017, playing rhythm guitar on every song.
The news comes via JAM Magazine, who heard it from "a reliable source inside the AC/DC camp." "Turns out, five years prior to the Black Ice LP, AC/DC's 15th studio release," they wrote on Facebook, "Angus and Malcolm Young lived together where they literally wrote hundreds of songs, many were recorded and have been stashed away until now. Angus has decided to select the best tracks from those recordings that Malcolm played on and is now back in the studio recording and mixing them with fellow band mates Phil Rudd, Cliff Williams and yes, Brian Johnson on vocals."
They add that the new work will be dedicated to Malcolm.
Rumors that AC/DC have been recording began last month, when Rudd and Stevie Young, who filled in for Malcolm on 2014's Rock or Bust and its tour, were spotted in Vancouver, where the band recorded its three previous records. A few days later, Rudd and Johnson were photographed outside Warehouse Studios, followed by a shot of Angus and Stevie. After the pictures made their way online, an umbrella was placed on the deck for privacy.