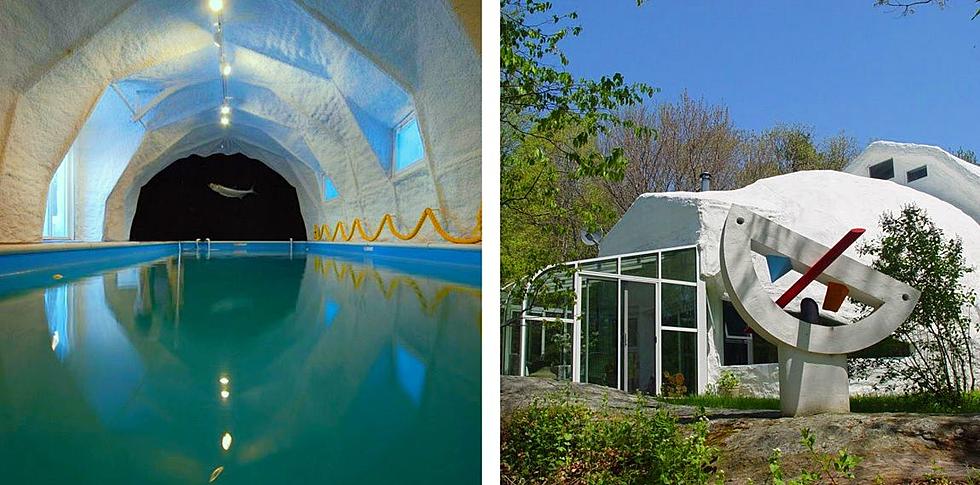 5 Wonderfully Weird CT Getaways Just a Car Ride Away
Ct Visit
It's one thing to be special or unique, but to be weird, that's a higher level.
Nowadays, resorts need to stand out in a way they never had to in the past. Word of mouth doesn't move slow it's lightning fast. Social media can elevate or kill a vacation destination within hours. Weird used to be used in a negative way, now weird is good and necessary. These are 5 Wonderfully Weird CT Getaways Just a Car Ride Away.
5 Wonderfully Weird CT Getaways Just a Car Ride Away
Social media is the driving force behind the success or failure of any hospitality business. You can create a massive swell of incoming business if your reputation is clean and you standout on platforms like Instagram and Tik-Tok. The weirder you are the better and Connecticut has plenty of it. Here are 5 Wonderfully Weird CT Getaways Just a Car Ride Away.
But wait! There's more! The ultimate weird CT Getaway is one that I visit every single year and it's got Getaway in the name. Club Getaway is an adults-only sleep away camp in Kent, CT. Read more about it in my article "7 Outdoor Destinations Await For a CT Adventure."  Also take a look at my first trip in 2019 titled: "Review: CT's Club Getaway."
Coming soon: 5 More Weird CT Getaways Just a Car Ride Away.
I happen to be traveling to my favorite weird destination in the next month and plan to come back with plenty new information and images to share about this exciting getaway that is right down the road from wherever you're reading this.
Check out the Ethan, Lou & Large Dave Podcast on Apple and Spotify
7 Outdoor Destinations Await for a CT Adventure
If you're anything like me you spend most of your days hiding your inner child waiting to break out. No one particularly likes "adulting" and corporate life can really drain the joy right out of your body. So, when it comes time to recreate we all deserve a chance to really kick off the dust. We want to run barefoot, swim, hike and eat smores fireside. If any of what I just said sounds like you, I've got the perfect break for you. Sorry, I mean I have 7 Outdoor Adventures that are just waiting for you.
16 Entertaining Greater-Danbury Youtube Moments You've Never Seen
When you think about viral videos, the Greater-Danbury area probably does'nt jump to mind. There are very few viral Youtube moments to capture around here but that's not to say we don't have some good ones. Here are 16 Youtube videos you've probably never seen but are worth checking out.