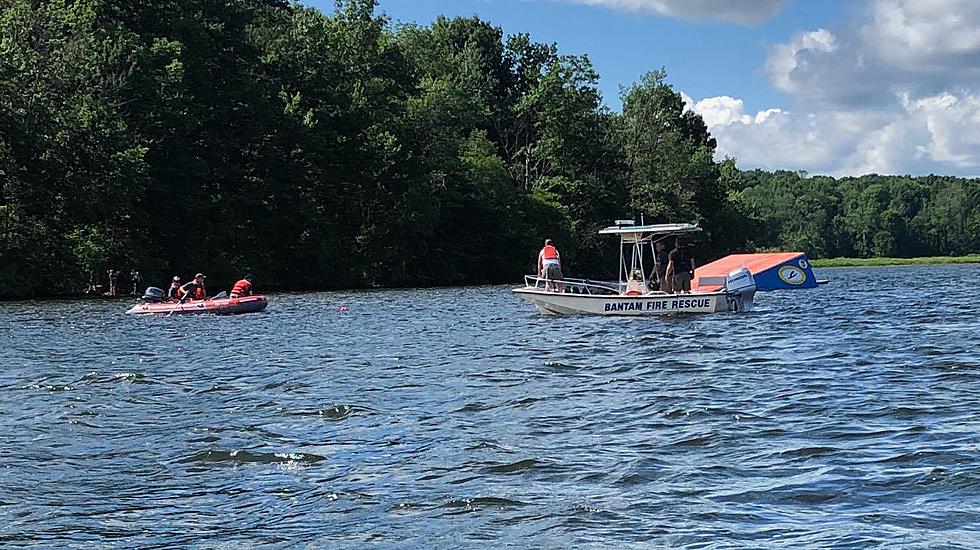 20-Year-Old Drowns in Bantam Lake, Dies at Hospital
Bantam Fire Company via Facebook
Some very unfortunate news to start the week, as a young man is dead after reportedly drowning in Bantam Lake.
According to the Bantam Fire Company, they, along with first responders from Morris Fire Department , Litchfield Ambulance, the Goshen Dive Team and the Region 5 Dive team, responded to the Point Folly Camp Ground area of Bantam Lake around 3:15 Sunday afternoon (June 30) after a report of a drowning.
When help arrived, witnesses said they saw a man believed to be in his 20s was in distress and submerged near the southeastern end of Point Folly and the search began.
The rescue teams located the victim around 4:03 PM and he was rushed to Charlotte Hungerford Hospital while emergency personnel attempted to resuscitate the man, but NBC Connecticut reports that he was pronounced dead at 5:00 PM.
Apparently, the unidentified 20-year-old was having issues swimming and submerged after an unsuccessful attempt to help by his girlfriend.
The drowning is still under investigation by both the Connecticut State Police and CT DEEP.