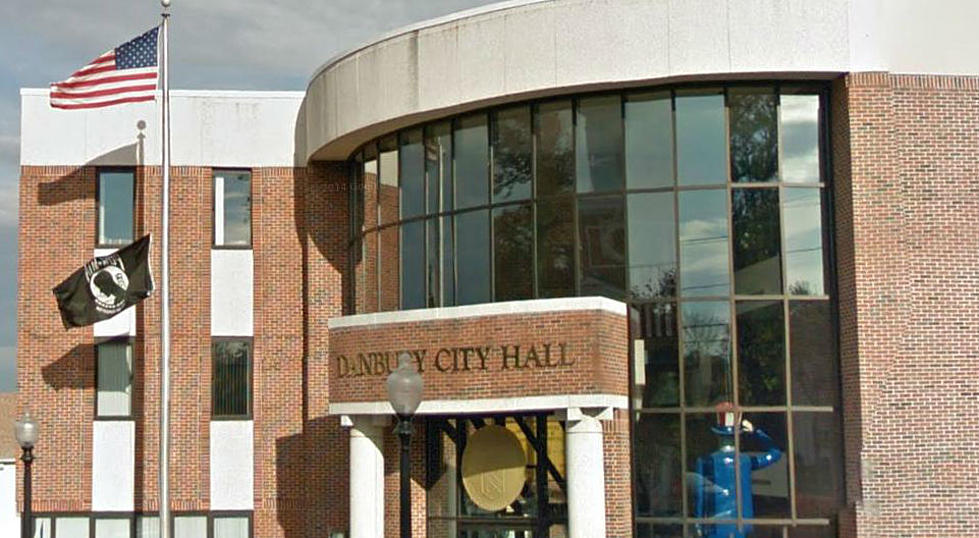 Danbury City Hall Cuts Hours Due to Coronavirus
google maps image
In an effort to help slow down the spread of the coronavirus, many business have either closed or cut down on their hours of operation, and now you can add Danbury City Hall to the list.
As of Monday (March 16), Danbury City Hall is asking the public to call ahead and schedule any appointments you may need before actually going to the building.
The city is taking extra precautions to protect residence and their employees due to the COVID-19 outbreak.
According to newstimes.com, appointments at Danbury City Hall will only be available Monday through Thursday from 10 AM until 4 PM for those departments that will remain open. Other departments are closed to the public and no walk-ins will be allowed.
Of course all departments are providing essential services online, just check out the city's website. The staff in departments that will remain open will be able to assist you via phone or e-mail for issues that can be resolved in that manner.
Here's a list of offices that will not be open during this shutdown and will only be available through phone and or e-mail:
Mayors Office, Finance, Purchasing, Corporation Counsel, Human Resources, Legislative Clerk, Business Advocacy, Information Technology, and Weights and Measures.
Here's a list of Departments that will be open, but with adjusted hours, so you have to call first:
Building, Engineering, Fire Marshal, Health and Human Services, Permit Center, Planning and Zoning, Tax Assessor, Tax Collector, Town Clerk, and Voter Registration.
The Danbury Probate Court is closed, however you may call the Court at 203-797-4521 during usual office hours, Monday to Thursday, 7:30 am to 5:30 pm. Nonessential hearings will happen by phone or be postponed.
Related Coronavirus coverage:
Enter your number to get our free mobile app